Underground
We install mound systems, holding tanks, conventional septic systems, sewer and water laterals, we abandon old septic systems, replace lead piping, dig basements and much more.
Water Main

Here we are installing a water main line for the Harbor Park condos in Kenosha. We are licensed and bonded to work in the City of Kenosha

Water Main Tap

This is a water main tap connection. Each municipality has it's own set of specifications for materials used. Here we were able to install poly pipe.

Water Hydrant Install

An old school house is being converted into apartment buildings. We installed a fire hydrant and 6" water main to the building for the fire suppression system in Kenosha.

Concrete Patch

After installing the water main connection in the street we are required to patch the street and sidewalk. Barriers properly placed for everyone's safety.

5 Bedroom Mound System

We install all sizes of systems and abandon the existing systems. Our track skid loader disperses the sand properly without hurting the mound.

3,000 gal Holding Tank

This is a 3,000 gal custom fiberglass coated steel holding tank our manufacturer built for our customer.

Sewer Lateral

This job was in Germantown for Metro Cigars. We tied into the sewer stub across the street. There was bedrock that we used special equipment to break through.

Sewer Lateral

For new house installs we connect to the sewer main provided by the municipality. The sewer line is then ran into the house through the foundation.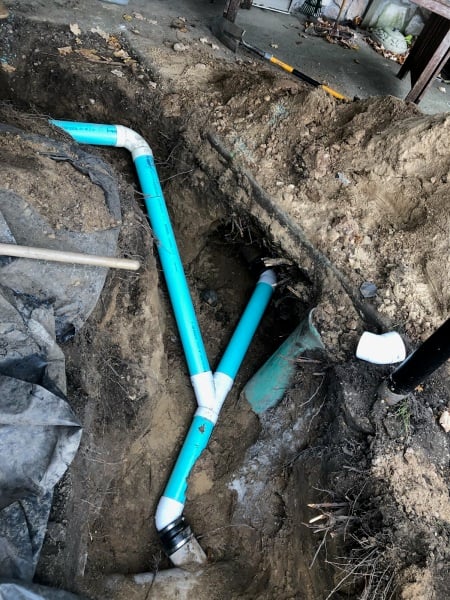 Bad vs Good Plumbing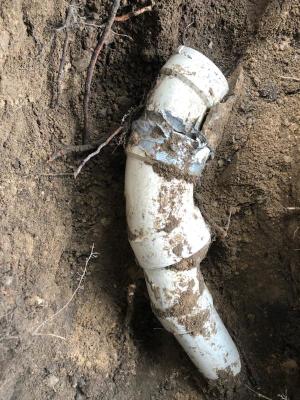 Duct tape does not fix all!
This customer kept having sewer backing up into their house. When we exposed the piping we found 4" fittings duct taped to 3" fittings, a hole drilled into the piping, and numerous pipe sizing increases and reductions. The picture on the right shows the proper way to pipe it. Afterwards we installed stone bedding under and on top of the piping to prevent settling and breakage.


7944 Fake Ave, Door 56 Wonderland, NYC 12347

+92452 241564 +92452 458564